---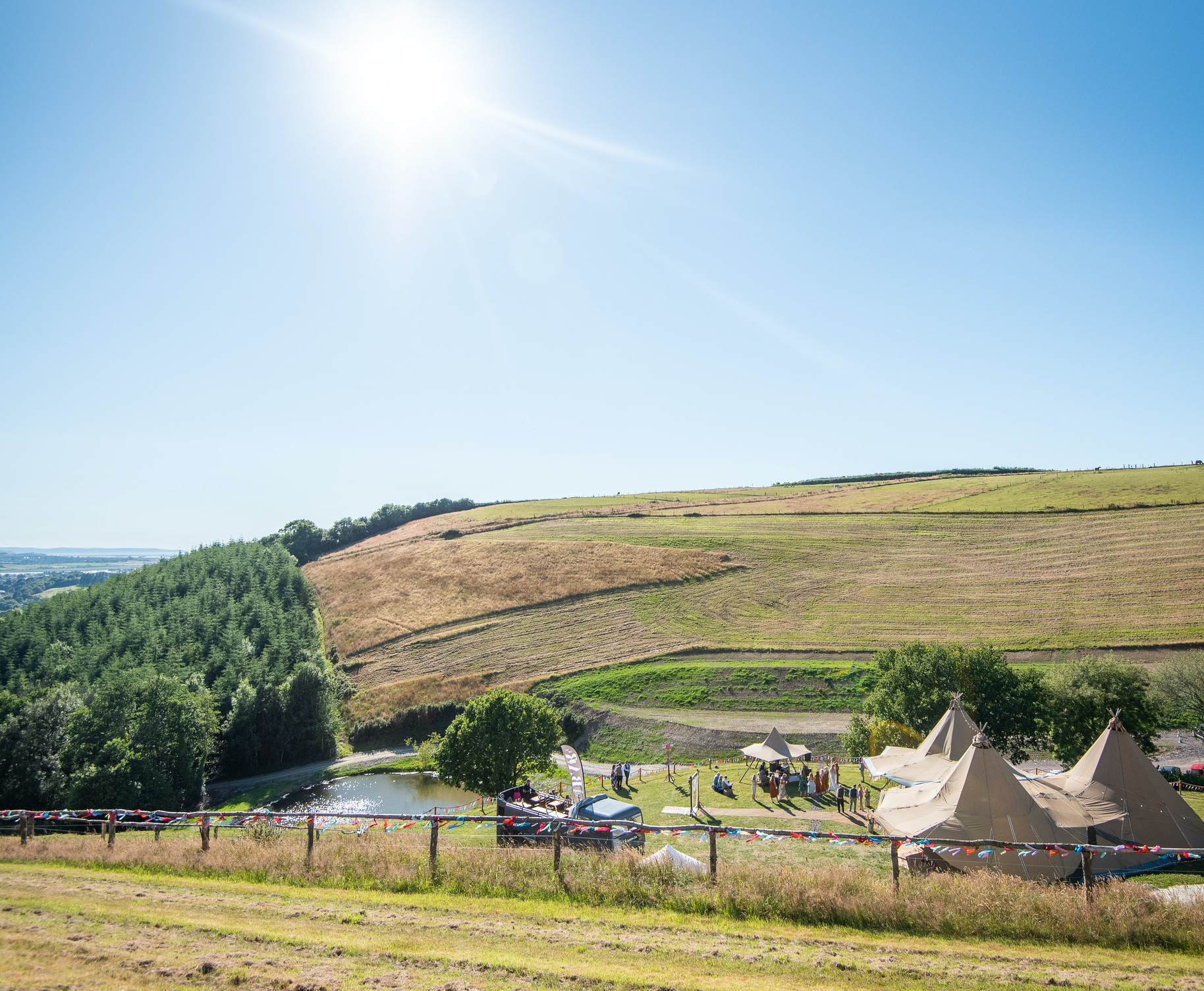 Choose your Outdoor Event and Wedding Package
---
There's something quite spellbinding about North Devon, and it's not hard to see why it's the ultimate place for unforgettable weddings and events.
The Venue at Coxleigh distinguishes itself as being one of Devon's most scenic and idyllic outdoor wedding and event venues. The natural beauty of Exmoor provides a lovely backdrop for any event, and with panoramic views across the moor, you can easily turn your vision into reality.
We have outdoor event and wedding packages to fit all budgets, from land hire to our all-in-one event packages. We also provide camping and glamping on site, so you won't have to worry about lodging or late night taxis.
---
land hire only
---
If an outdoor ceremony or event is what you imagine, then The Venue can make it a reality. This beautifully landscaped area is framed by spectacular panoramic views and provides many beautiful settings for your photos and memories. 
You'll have full planning control to create your perfect day, and with exclusive use for the entire weekend, you and your guests can really appreciate the natural beauty of The Venue. All of our preferred providers will be accessible to you throughout the planning process, as will our event staff.
---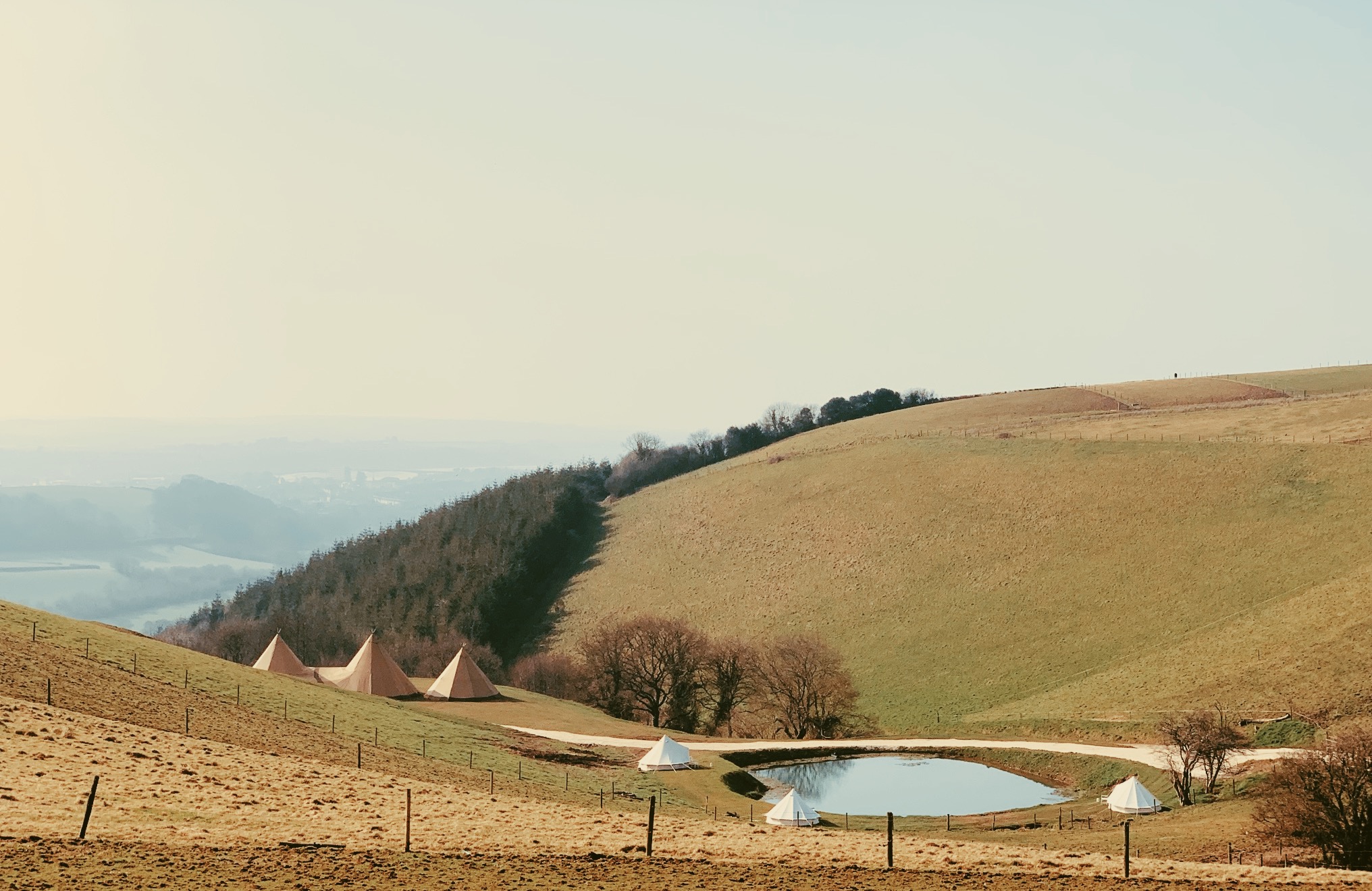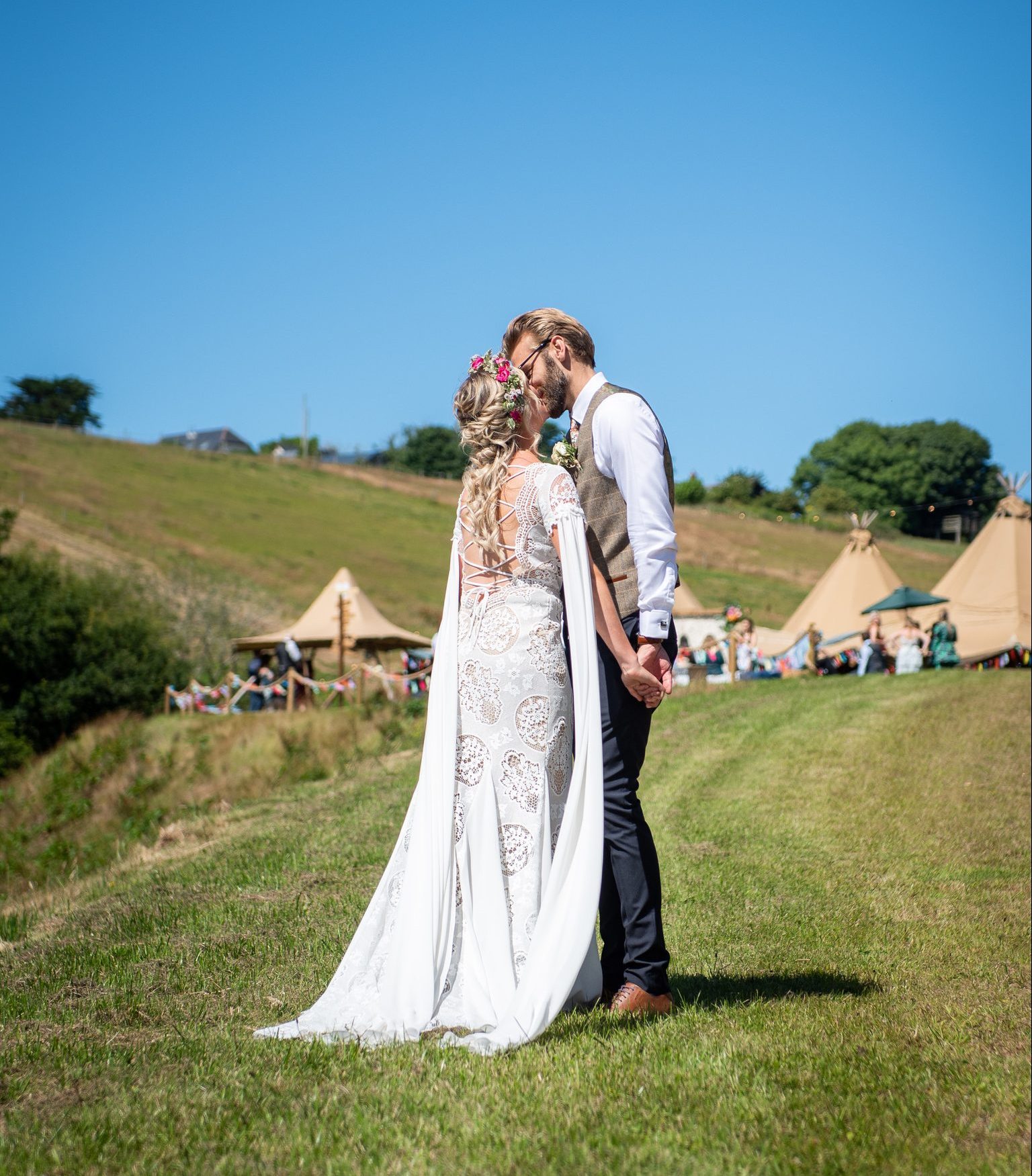 Outdoor Event and Wedding Packages
---
Our event packages include land hire for 3 days, use of our Nordic tipis for up to 150 guests, as well as furniture, lighting and complete exclusivity for you and your guests. We can also help with sourcing local florists, photographers, and bars from our very talented preferred supplier list, helping you create the day you have always dreamed about!
We work with you from start to finish to make sure that your wedding or event runs smoothly, and that everyone has a great time.  For smaller or bigger events and weddings, please get in touch and we'd be happy to discuss our package options available.
With so much on offer, we're sure that you'll find something that you will love, so contact us today to discuss your event plans and book a viewing. For more information about our packages and pricing, please feel free to request our brochure & booking guide below.
---